Our hallmark is the belief that we can be the change we wish to see in the construction industry. We build the best, not the most.
As a mid-sized organization, we offer the professionalism, skills and resources of a larger company with the hands-on involvement of a smaller firm. We offer:
• A team of professionals committed to providing outstanding client service
• A clear focus on providing cost-effective service to ensure projects are completed on time
• Customized project teams based on the unique features of each project
• A Senior Management team with practical experience completing some of Southern Ontario's most challenging construction projects
• Daily and direct involvement of our Senior Management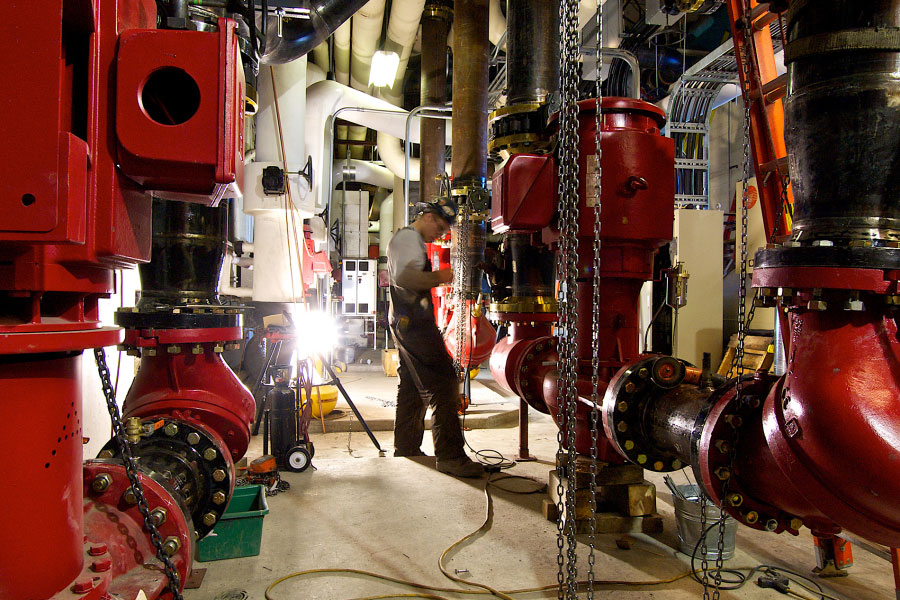 Compass was founded in 1999 with the goal of providing clients with an innovative, collaborative approach to their construction challenges.
We have grown into a thriving organization with a large and diverse roster of repeat clientele.
• Our success is based on our ability to effectively manage extremely challenging projects
• We work for some of the highest profile institutions in the Greater Toronto Area
• The majority of our work is renovations, additions and building systems retrofits
• Many of our projects involve aggressive timelines and phased implementation schedules
• We work in and around occupied spaces allowing for uninterrupted facility operation
Timely, accurate and complete communications.
The success of Compass and our true strength lies in the abilities and loyalty of our people.


Our team of professionals has a steadfast focus on client service - ensuring a collaborative approach with all project stakeholders throughout all project phases.


Partnership is deeply imbedded in our culture. We believe successful projects are a result of a collaborative, integrated and pragmatic team approach. By managing the process with value-based input and professionalism we can ensure the best outcome for our clients.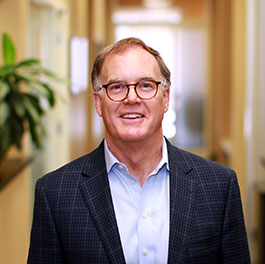 Christopher Dossett
President
This email address is being protected from spambots. You need JavaScript enabled to view it.
As president and founder of Compass Construction Resources Ltd., Chris brings over 30 years of industry experience to the leadership of the senior management team. With a variety of site and operations management experience in senior roles for both small and large construction firms, Chris has built his experience across all facets of the construction industry. Over the course of his career Chris has managed the successful delivery of some of the most difficult and prestigious projects in Southern Ontario. As President of Compass, Chris works to promote, maintain and improve our client service and to ensure that we delivery projects safely.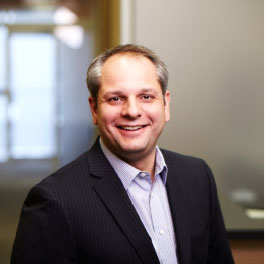 Bill Toulis
Vice President, Projects
This email address is being protected from spambots. You need JavaScript enabled to view it.
As Vice President, Projects, Bill is responsible for the Compass Operations team. Bill brings over 20 years of construction experience in a variety of positions, providing an extensive and unique understanding of successful project delivery. His career has included roles acting for owners, contractors, developers and government agencies where he has developed a focus on collaboration, accountability and team success. In ensuring Compass projects are delivered successfully, Bill plays an important part in every project - from estimating through construction to final close-out requirements.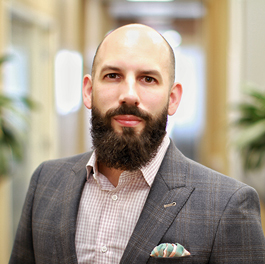 Micaiah Scharfenberg
Director, Project Delivery
This email address is being protected from spambots. You need JavaScript enabled to view it.
Micaiah brings over 20 years of progressive construction experience in varying positions, providing him with a wealth of knowledge, skill, and understanding to each Compass project. As Director, Project Delivery, Micaiah plays a strategic role in the execution of projects and is responsible for the oversight of Compass project team members including Project Managers, Site Superintendents, and Project Coordinators. He ensures that all aspects of estimating, operations, and accounting are fully integrated on each of his assigned projects. Foremost, Micaiah is responsible for maintaining the level of integrity and service our clients and industry partners have come to expect from Compass.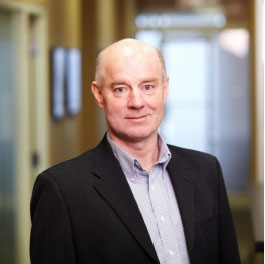 Timothy Farlow
Vice President, Finance & Administration
This email address is being protected from spambots. You need JavaScript enabled to view it.
A CPA with some 30 years of progressive financial and administrative management experience in multi-national organizations, Tim is responsible for the development, oversight and management of all Compass administrative and financial policies, systems and procedures. Tim leads our administrative, information technology and finance teams in streamlining and improving our business practices. He plays an instrumental role in strategic planning, supporting the continued financial success and growth of the organization.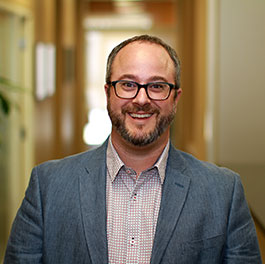 Ken Feinstein
Director, Marketing and Business Development
This email address is being protected from spambots. You need JavaScript enabled to view it.
Ken brings over 20 years of construction and interiors experience to Compass, having held management positions at corporate furnishings, building envelope trade contracting, corporate interior construction and built environment sustainability consulting companies. He is responsible for the overall management of the Compass brand, corporate marketing and community outreach efforts as well as leading strategic business development initiatives.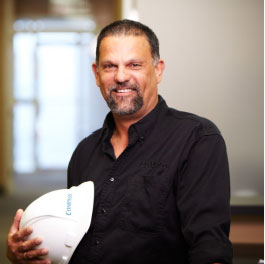 Trevor Ashfield
Manager of Field Operations
This email address is being protected from spambots. You need JavaScript enabled to view it.
Bringing over 30 years of industry experience to his role, Trevor has been a part of the Compass team since 2001 when he joined as a Site Superintendent. He has successfully managed the on-site operations of some of our most complex healthcare and post-secondary educations projects. Since moving into his current role, Trevor has assumed responsibility for the general oversight of all site operations. Working in conjunction with the Senior Management team, Trevor ensures that every project is delivered with the highest attention to quality and safety standards that our clients have come to expect from Compass.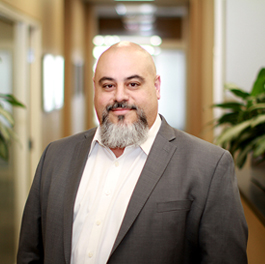 Carmen Capitano
Health & Safety Manager
This email address is being protected from spambots. You need JavaScript enabled to view it.
Carmen brings over 20 years of experience in the construction industry, with several of them being directly related to a health and safety management role. He is responsible for the management and administration of all aspects of our Health and Safety Policy and Program, ensuring all project sites and safety documentation are in compliance with Ministry of Labour standards. Carmen's leadership will ensure all Compass staff and project partners continue to stay safe.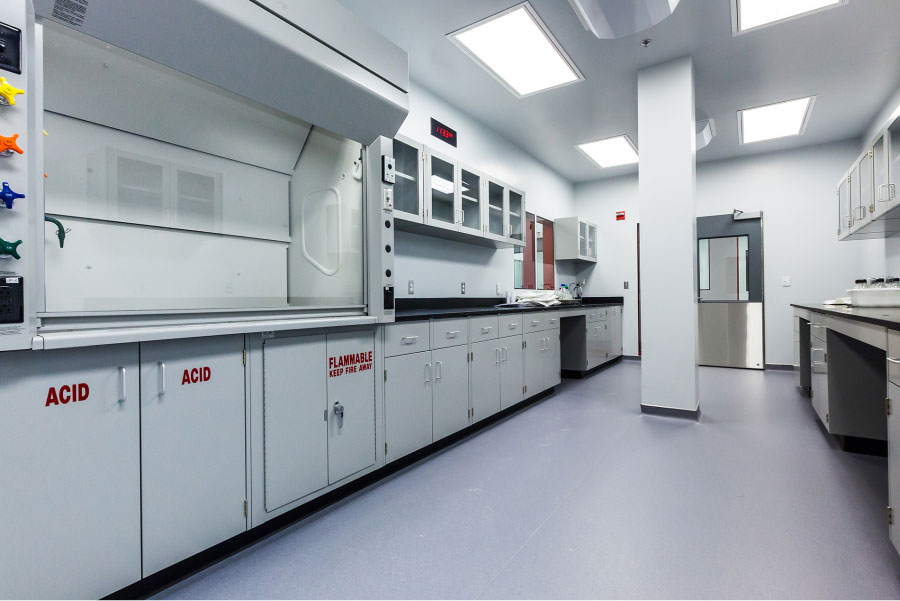 VISION
Compass's primary goal is to earn a client's business and trust, then maintain it for the long-term as their construction partner.

We expect to grow our business responsibly by focusing on the needs of our employees and their efforts to service our clients. We will continue to raise the bar on industry best practices and operate with the highest ethical standards.


VALUES
Teamwork
Every employee and business partner has something to contribute to our construction teams. This belief is the key to mutual success.


Integrity
Compass conducts all business with the highest standards of honesty and fairness. We can be trusted.


Diversity
We value men and women of diverse ages, religions and ethnic backgrounds.


Respect
Compass employees treat each other and all our project partners with respect.


Technology
Technology and construction-specific software will continue to be combined to integrate our processes to effectively communicate with our project partners.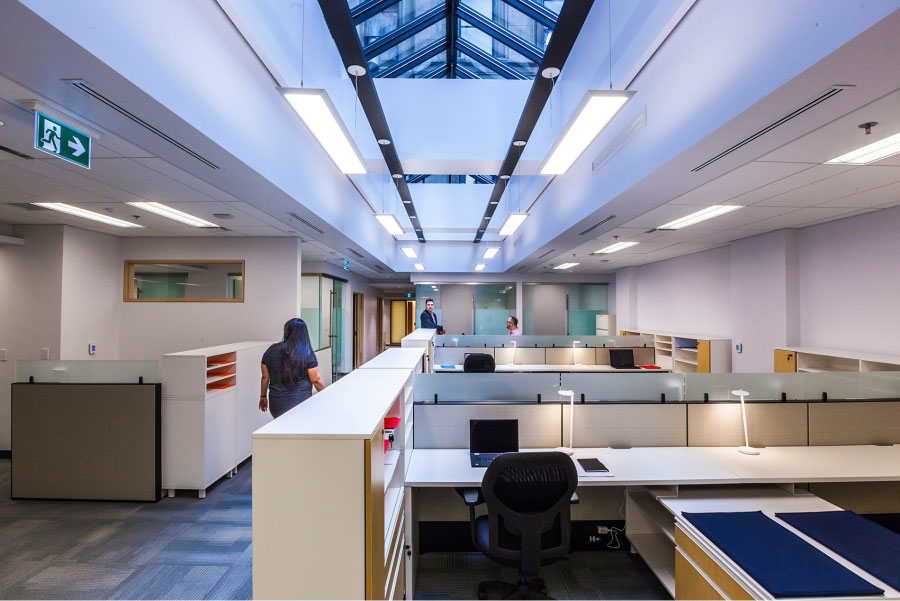 Compass strongly believes in the principles of environmental sustainability. We put this belief into practice every day on both our construction sites and in our offices. All Compass employees have taken an active role in helping the company consume less, pollute less and waste less.

We have the project experience managing all the constructor's requirements as it relates to a client's sustainability objectives, including LEED® certified projects.

Compass is committed, along with our sub-trade partners, to achieving and demonstrating sustainability in the facilities we construct.

Our experience successfully completing LEED® certified projects includes:
As a proven resource to our clients, Compass provides a full range of services at every phase of project development - from concept through design development to tender.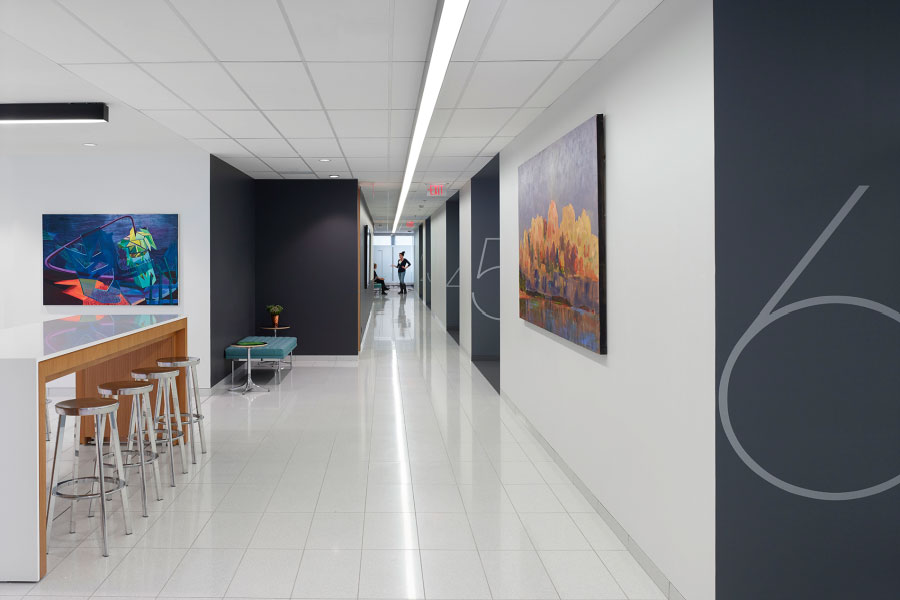 Pre-Construction Consulting
Collaboration that will shape the project as it moves forward.
As part of our commitment to client service, we offer a full range of pre-construction services to our clients – often in the very early stages of design development. We provide solid, experience-based guidance on matters such as conceptual project phasing, construction methodology, site review and analysis, and conceptual budgets. We partner with clients and consultants across all disciplines to ensure that project ideas are realistic, sound and achievable.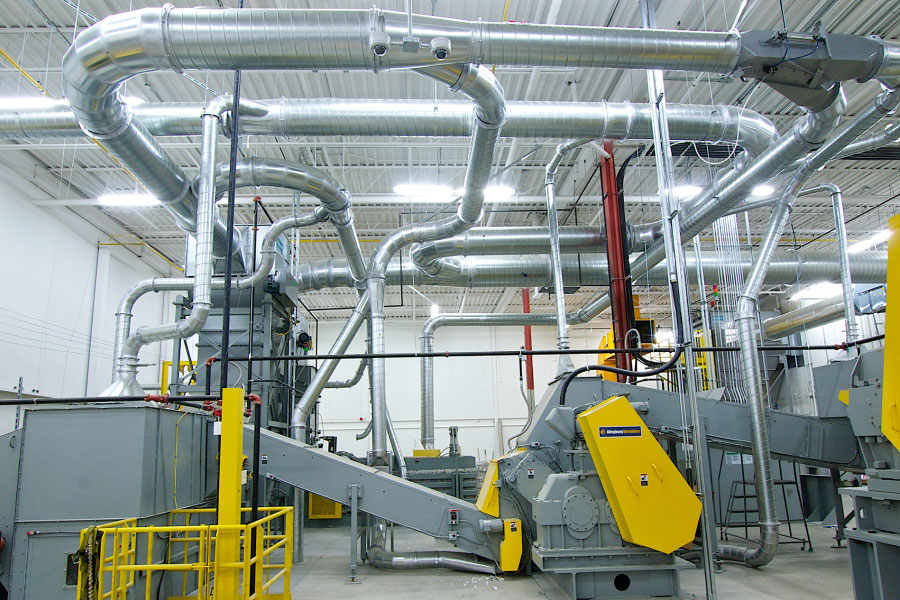 Optimizing price, quality and schedule.
As Construction Managers, we work collaboratively as a trusted and integral part of the project team. From the outset we assist in the identification of project specific challenges and the establishment of expectations. Together, we identify the best course of action to achieve the project objectives and realize maximum value. We work on your behalf to provide guidance and leadership in the areas of scheduling, cost and value engineering, build-ability and inter-trade synchronization. Our primary goal is to keep costs in check while delivering exceptional quality and rapid progress.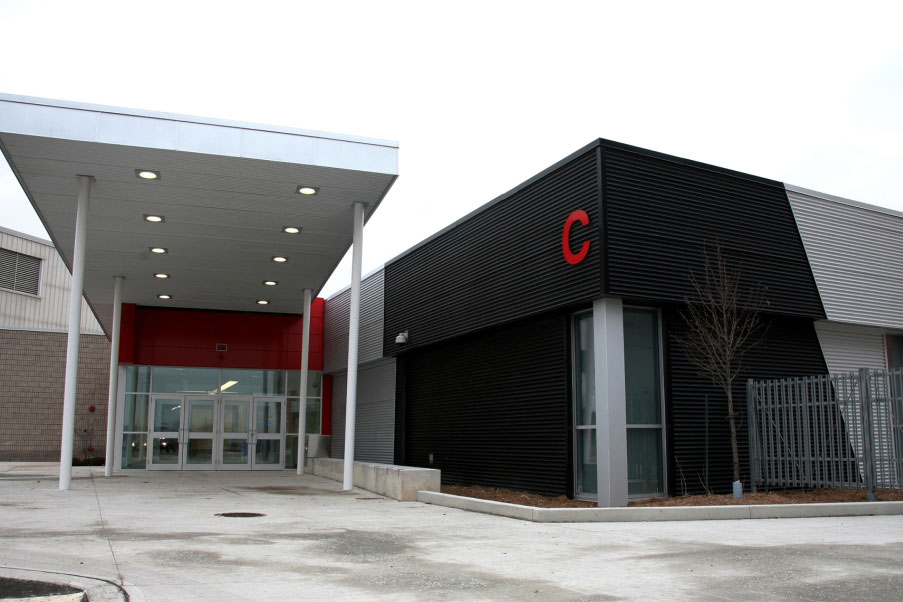 Putting the most control in the client's hands.
Compass has delivered hundreds of successful projects through the competitive bid process and the CCDC2 contract delivery model on time and on budget. We have long standing, excellent working relationships with some of the best, most experienced subtrades in the industry - both union and non-union. Utilizing the latest in technology and construction-specific project management software, our team is able to efficiently manage the tendering phase and effectively administer the construction phase, delivering projects that our clients are proud of.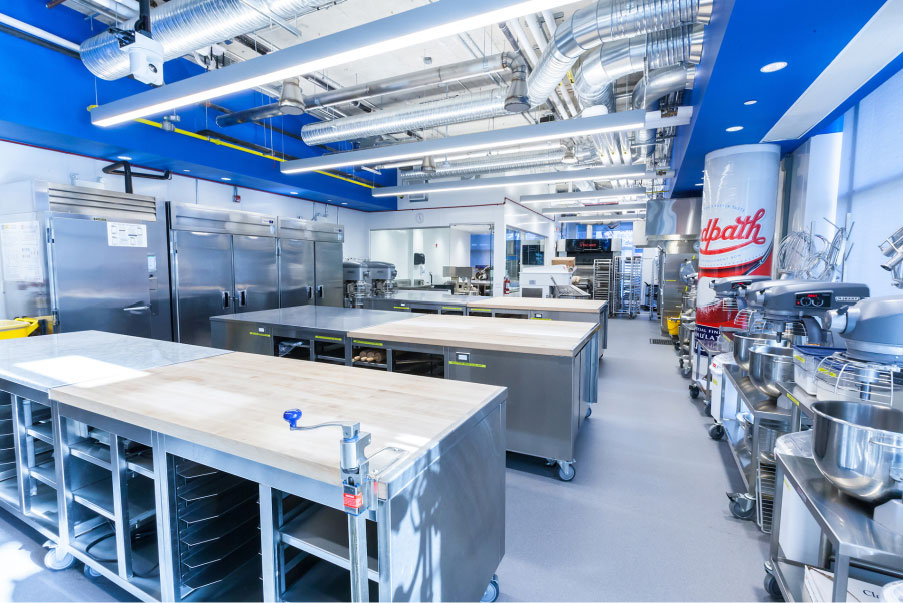 You provide the vision, we do the rest.
Our ability to provide innovative, practical solutions while meeting stringent schedule and budget objectives has earned us an exceptional reputation amongst numerous design consultants, engineers and owners across the Greater Toronto Area. Acting as the single point of contact, we work in a partnering role with selected design consultants and engineers to provide cost-effective, high quality total project delivery solution.